"The thing that strikes me about this class (my first online) is the repeated invitations by the instructor to give feedback both to him and to the other learners. I feel genuinely "invited" and that encourages interaction between instructor and learners."
M.A., Minnesota
"I am glad to have taken this program. It gave me lots of information to build a hopefully successful program and a glimpse into all that is involved in distance education."
J.O., Michigan

An Opportunity To Learn About Distance Education -
Via Distance Education!
An Interactive Online Workshop
IMPORTANT ANNOUNCEMENT:
The April/May 2007 session was the final workshop to be offered. After a very successful 4 years of offering the Online Workshop, new priorities/projects are demanding more and more attention and it was time to move on to them. However, due to the many requests that I have received, the workshop materials (PowerPoint presentations, discussion questions, resource links, discussion board, etc., etc.) will be made available - for free - here on this website. This will allow educators, alone or in small groups, to participate in their own self-directed workshop on how to teach at a distance. If you would like to receive an announcement when Teaching At A Distance - Self-Directed is available, please enter your email address in the box below. Joe Levine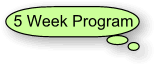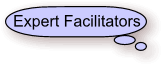 Five weeks of exciting online interaction with colleagues involved in distance education from all over the world. Join Dr. Joe Levine (Michigan State University, Michigan, USA), Dr. Jose Chotguis (Federal University of Parana, Curitiba, Brazil) and Dr. Stanley Mpofu (National University of Science and Technology, Bulawayo, Zimbabwe) for an active look at the world of distance education.

Modeling the very best in distance education pedagogy, Teaching At A Distance: From Concept to Practice involves you in every aspect of distance education by involving you as a distance education learner. This workshop is designed to let you experience distance education as you learn about distance education.

Video presentations, targeted readings, asynchronous discussions, self-assessments and other learning resources designed to make distance education come alive for you.

Participation in each online workshop is limited so please reserve your place early!