"Great course. I really appreciated the emphasis on the learner in distance education. It gave me lots to think about and consider in program design. This course could have easily primarily focused on the technological aspects of distance education , but in doing so we would have missed the most important part, the learner!"
D.S., Michigan
This class..."has been one of the best classes I have had either face to face or otherwise. I think because it has been so thought provoking. "
M.R., Minnesota
"I am very happy to have received many good ideas from all the people in the workshop that I will try to implement or use it in my work. I hope to have the opportunity to start working on distance education in Uruguay."
E.R., Uruguay
"The materials were well prepared. An abundance of reference materials together with the reading assignments provided a good base to learn the content and delve into our own projects using Distance Education."
P.M., Minnesota
"I am so glad I took the class because now I can see what I am doing on my website as a learning situation with the learner empowered."
A.D., New York
"Joe, you have opened a new door for me."
N.K., Michigan
"Everyone brought a different point of view for the problems that we face everyday and ideas how to solve them. It was great!!!!"
F.R., Brazil
"I learned a great deal and enjoyed hearing other perspectives. The presentations were helpful and the readings augmented the weekly themes. Appreciated the adult learner philosophy. "
M.S., Arizona

IMPORTANT ANNOUNCEMENT:
The April/May 2007 session was the final workshop to be offered. After a very successful 4 years of offering the Online Workshop, new priorities/projects are demanding more and more attention and it was time to move on to them. However, due to the many requests that I have received, the workshop materials (PowerPoint presentations, discussion questions, resource links, discussion board, etc., etc.) will be made available - for free - here on this website. This will allow educators, alone or in small groups, to participate in their own self-directed workshop on how to teach at a distance. If you would like to receive an announcement when Teaching At A Distance - Self-Directed is available, please enter your email address in the box below. Joe Levine





A 5 Week Interactive Online Workshop
Teaching At A Distance: From Concept to Practice - a targeted Online Workshop designed to assist professionals in developing their competence at designing, implementing and evaluating distance education programs.
Have responsibility for creating a new distance education program?

Here's your chance to learn and share ideas with other distance education professionals!
Modeling the very best in distance education pedagogy, Teaching At A Distance: From Concept to Practice involves you in every aspect of distance education by involving you as a distance education learner. This workshop is designed to let you experience distance education as you learn about distance education.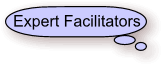 Lead facilitator for the online workshop is Dr. Joe Levine (Professor Emeritus, Michigan State University) adult learning specialist and creator of numerous web-based, audio technology-based and television-based distance education programs. Joining Joe for the program will be two experienced co-facilitators - Dr. Jose Chotguis (Federal University of Parana, Curitiba, Brazil) and Dr. Stanley Mpofu (National University of Science and Technology, Bulawayo, Zimbabwe).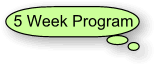 This five week online program, with a major foundational theme each week, examines key concepts and ideas to support the effective use of distance education as an instructional strategy to bridge the distance between learners and learning resources.
Week 1 Theme ~ The Framework of Distance Education
Week 2 Theme ~ The Learner in Distance Education
Week 3 Theme ~ Distance Education Instructional Strategies
Week 4 Theme ~ Implementing Distance Education
Week 5 Theme ~ Evaluating Distance Education


Included in this interactive online workshop are PowerPoint overview presentations for each of the five themes, challenging discussion questions to energize interaction around the themes, a hard copy of the newly published book, "Making Distance Education Work: Understanding Learning and Learners At a Distance", a threaded discussion board for asynchronous interaction, and self-tests for assessing your understanding of distance education concepts.

Meet and interact with others who are creating distance education programs. Workshop enrollment is limited and will be available on a first come-first served basis - you are encouraged to register early.




The fee for the Online Workshop is $190.00 which includes unlimited access to the workshop website beginning prior to the program and continuing following the program. In addition, all workshop participants will have direct Internet access to the workshop instructors for a period of one month following the program for answers to specific questions and design concerns regarding their particular applications of distance education.

Questions about some specific aspect of the program? Send a note to the workshop leader - Joe Levine: